Top Services
Vehicle Graphics

Your business message travels when you install vehicle graphics and wraps. From cars and trailers to delivery vehicle and service trucks, leverage the eye-catching impact of vehicle graphics from Thomas Printworks.

Learn More

Construction Site Signage

Dress up your construction site with fence screens from Thomas Printworks! Choose from a standard screen in your choice of green, black, or tan, or a custom printed screen featuring your logo, graphics, or message.

Learn More

Branded Environments

When you need people to see your message, look no further than Thomas Printworks. We create powerful signs, wall coverings, window treatments, and floor graphics with a look and feel that speaks to your customers.

Learn More
What Our Clients Are Saying
"We can always depend on Thomas Printworks to have our printing completed and delivered on time which is crucial to our fulfillment operations at American Payroll Association. It is a pleasure to work with suppliers who are not only professional and honest, but who also provide accurate, prompt and courteous customer service on each and every job."

Jack Cervini
American Payroll Association

"The entire Thomas Printworks team has been an outstanding partner on our vehicle wrapping project for our 12 new company vehicles. From providing guidance on the most durable materials to making several dealership site visits with us to ensure you were prepared for the installs, the process was smooth and seamless from beginning to end... Thomas Printworks' final product has consistently exceeded our expectations."

Carmen Millet
Sunnova

"Thomas Printworks has been a trusted partner with our various departments during preconstruction and construction phases. Collaborating with them has been a great experience. They truly 'get it' — it takes a great team to pull off excellent customer service through a fast track process and stay on budget."

Matt Blanchard
UEB

"We would like to give thanks to Kelly and all the staff over at Thomas Printworks. They truly earned our business! They have delivered and have never let us down. In fact, there have been times when we are in need of urgent printing, and they accept the work with no hesitation, knowing the unrealistic deadlines we provide them. We love the fact that their salesman, Kelly Tant, can take the time out of his busy schedule to come by our factory to check up on us or to hand deliver prints as needed. Thomas Printworks has earned a lifetime partnership with Vintage Air."

Mark Anthony Zarate
Vintage Air

"I have recently started using Thomas primarily for our CAD prints, and I am thoroughly impressed! I wanted to give praise to the team. I've ordered several B&W CAD drawings over the past couple of weeks, and I have been surprised by the quality and speed of service. In some cases, there was less than a one hour turnaround, which has such a positive impact on our office's productivity."

Bryt Hewson
HILGARTWILSON, LLC
From the Thomas Blog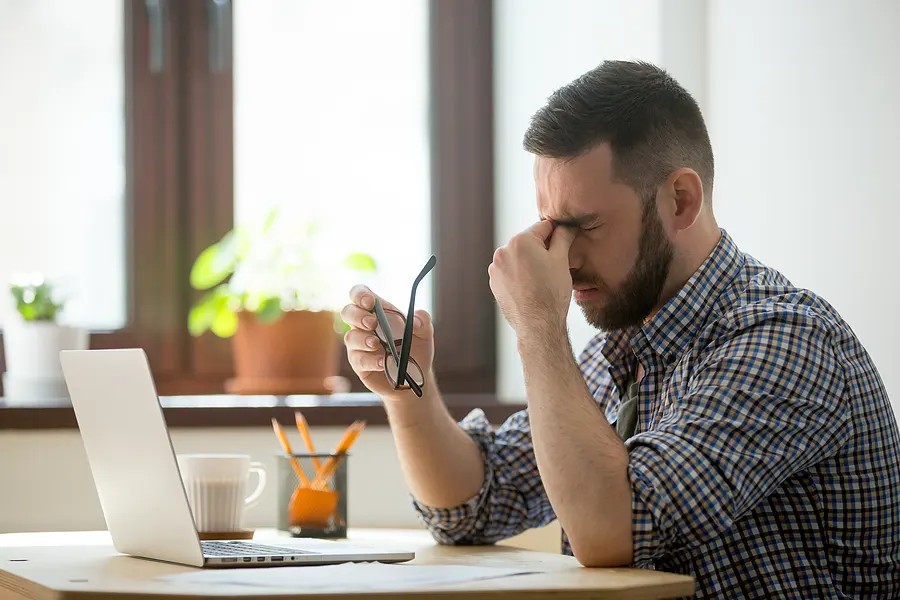 Let's face it. Marketing isn't easy. There are so many things to think about — creative, offer, list, personalization, and more. Are those extra hours of investment worth it? To find the answer, let's look at the results of a classic study from The Rochester Institute of Technology (RIT).
Conducted in conjunction with Dr. Frank Romano, professor emeritus of RIT, and one of his students, David Broudy, the study took a deep dive into the impact of varying elements of a campaign on response rates. Elements included name, geographic imagery, and marketing message. This is an older study, but because of its depth and controlled research, it offers rare insights that every marketer should be aware of.
Read more ...
Streamline Your Marketing Supply Chain with Visualogistix
Professional. Consistent. Timely. You need all of these from your marketing strategy, execution, and distribution. And Visualogistix® helps you get there. The Visualogistix team of experts can partner with you on everything from developing marketing strategy to content creation, from print production to digital signage, from distribution to installation. And our extensive experience allows us to become your trusted advisor to ensure consistency and success for all your marketing needs.
Visit Website